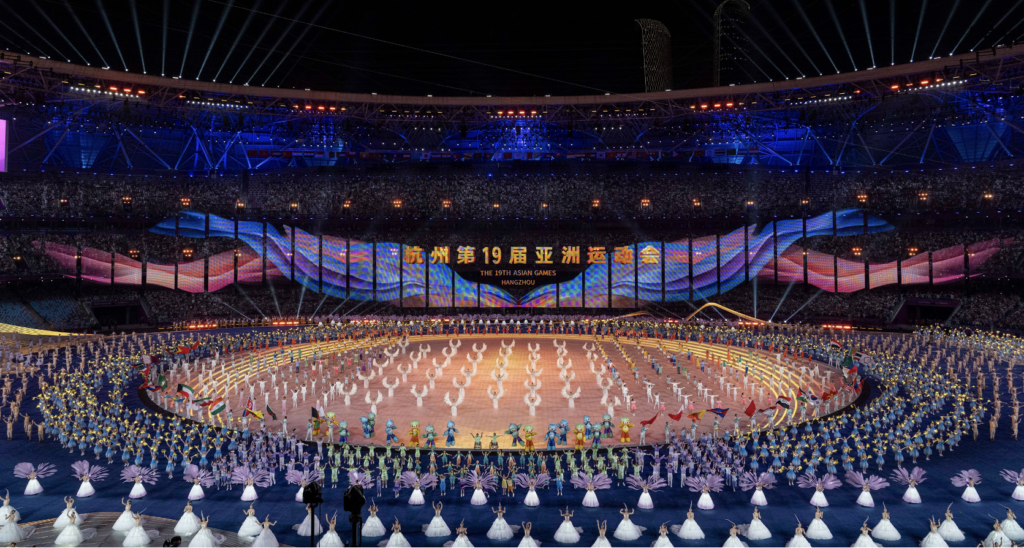 In the enchanting city of Hangzhou, China, the 19th Asian Games has drawn over 12,000 athletes hailing from all 45 member nations of the Olympic Council of Asia. From September 23rd to October 8th, these athletes will strive to reach the pinnacle of their abilities in a competition like no other. The breathtaking opening ceremony which could only be seen as green and smart unfolded in three captivating acts: "Timeless Grace", "Tidal Bore of the Qiantangjiang River", and "Together Towards the Future".
The IOC President, Dr Thomas Bach stated, "This opening ceremony was a prefect combination of digital innovation and human gracefulness. Congratulations to China on this inspiring event." The honour of officially commencing the Games was bestowed upon President Xi Jinping of the People's Republic of China.
The Chinese audience once again showed their love for sport once again displayed their unwavering support, offering standing ovations to each participating delegation. The procession began with the Afghanistan team, which notably featured women proudly marching under a flag free from Taliban symbolism. Flags representing all participating nations took centre stage, symbolizing the unity and diversity of the Asian continent.
AIMS President, Stephan Fox extends his well wishes to all AIMS memebrs participating in the games and certainly to all athletes representing their respective sport.