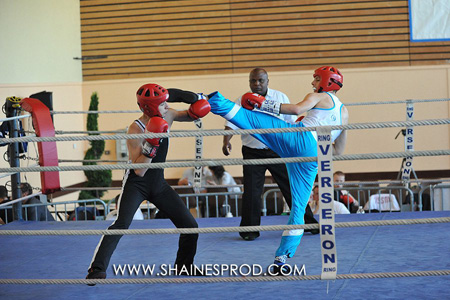 The 2015 World Youth Championship in Savate Assaut will be held in Plovdiv, Bulgaria, from 30th July to 2nd August.
In Savate Assaut, the emphasis is on style and technique, and only "touch" contact is allowed. All touches must be controlled and without force, and protection is worn to ensure safety.  The weight categories range from -48kg to +85kg, giving each athlete the chance to participate with others close to their own size.
The championships, first held in 2011, are for young people aged 15, 16 and 17 years. The video gives a taste of the atmosphere of that first event. This year we are expecting  more than 100 athletes from 15 different countries to participate.
After the finals, the young athletes are invited to a pool party to celebrate the 30th anniversary of the Federation Internationale de Savate.