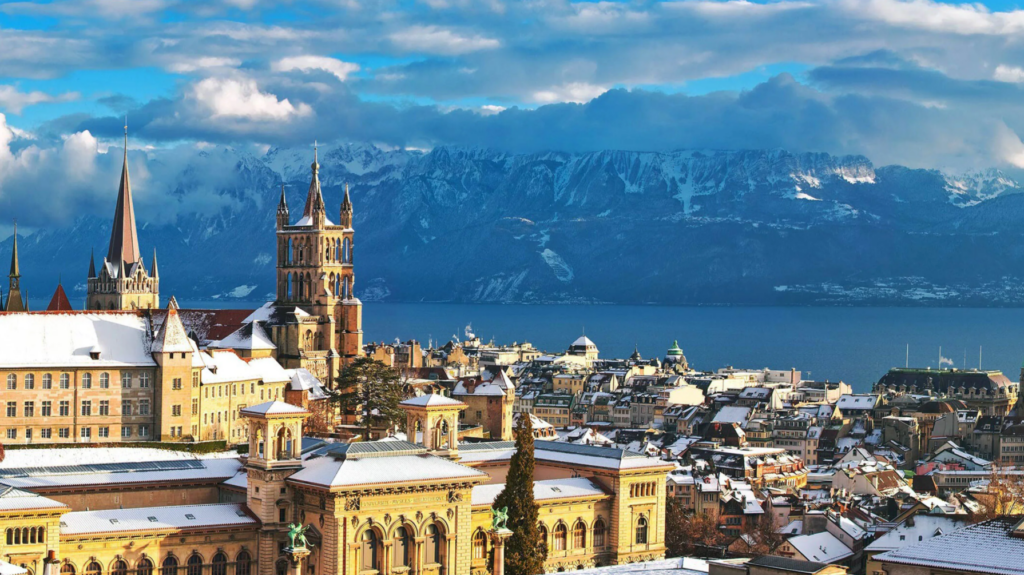 LAUSANNE, Switzerland – Gender equity and equality in sport will be among the hot topics tackled today as the IF (International Federation) Forum 2023 opens in Lausanne with hundreds of influential decision-makers from the global sports movement in attendance.
Under the theme of 'Sport (R)evolution', the three-day event will get underway at the Olympic Museum, with expert speakers lined up to provide vital insights as delegates take the opportunity to strengthen and forge new connections.
International Olympic Committee (IOC) President Thomas Bach will set the tone for the event with a welcome address and will distribute IOC Climate Action Awards recognising Olympic and Paralympic athletes, IFs and National Olympic Committees for their proactive efforts in tackling climate change.
Lisa O'Keefe, Secretary General of International Working Group (IWG) Women & Sport will then open the IF Forum 2023 conference programme with a keynote speech on gender equity and equality in sport.
Subsequently, 'The Sportswoman's Journey' will be discussed by a panel featuring three exceptional Olympians: Ana Jelusic, a former Croatian World Cup ski racer who is now a communications specialist; Elisabeth Maier, an ex-Canadian skeleton racer and co-chairperson of the International Bobsleigh and Skeleton Federation Athletes' Commission; and Anne-Sophie Thilo, a former yachtswoman in the Swiss Sailing Team who is now a communications consultant.
A prelude to day two will wrap up the opening day of the IF Forum 2023, which will also cover key topics in global sports, including commercial strategies, sustainability, technology, creativity and the transformation of traditional sports. More stellar speakers over the next two days include Barbara Slater, Director of Sport at British Broadcasting Corporation (BBC); Reto Knutti, Professor of Climate Physics at the ETH Zurich; Christian Mueller, a leading industry expert on new technologies for sport; and Etienne Thobois, Director General of Paris 2024, to name just a few.

Also attending the IF Forum will be a delegation from the host of SportAccord's next major event, the World Sport & Business Summit, to be held from 7 to 11 April 2024 in Birmingham and the West Midlands, UK. Joe Lavery, Strategic Lead Major Sporting Events, West Midlands Growth Company, will provide a taste of what to expect when the sporting world's most influential industry gathering comes back to the UK.
Ivo Ferriani, President of SportAccord, said: "With a record attendance of more than 400 people attending, mostly Presidents and General Secretaries of International Federations, we can see that the IF Forum has strengthened its position as an unmissable event. It provides an ideal chance to exchange ideas with fellow delegates, and our movement is embracing the opportunity to evolve as we all look forward to 2024 with the return of the World Sport & Business Summit in Birmingham and the West Midlands. I am delighted that our friends from Birmingham and the West Midlands will be here at the IF Forum to give delegates a glimpse of the excitement to come."
The IF Forum 2023 will bring together more than 400 leaders from more than 120 IFs, with delegates, speakers, and Partners meeting face-to-face in a relaxed environment to enable first-class networking.
Marsh, OnePlan, Sport Event Denmark and The International Sports Travel Agencies Association (i.s.t.a.a.) are Official Partners of the IF Forum 2023, with Lausanne and the Canton of Vaud as Host City Partners.
Further details about the IF Forum 2023 can be found at https://www.sportaccord.sport/iff-2023/ and for media enquiries please contact media@sportaccord.sport.
Follow #IFFORUM2023 on LinkedIn, Facebook, YouTube andInstagram.