PEACE AND SPORT LAUNCHES THE "PEACEMAKERS PROJECT", IN COLLABORATION WITH TEN FIELD ORGANIZATIONS!
Through a bottom-up approach, the Peacemakers Project will address various social issues. For its implementation, it will rely on the application developed by Peace and Sport in partnership with MyCoach and on the expertise of the selected organizations: Terres-en-Mêlées, COP-Colombia, Fundación ADA, TIBU-Maroc, the National Olympic Committee of Burundi, All Black Hong-Kong, Naandi Foundation, APJS, AKWOS and RFI Clubs.
In order to best meet their needs, Peace and Sport will accompany them in the coming months, from the training of peace educators to the impact assessment related to the realities on the ground.
Ten field organizations with a strong local anchor will use the Peace and Sport x MyCoach mobile application, an innovative digital solution that trains peace educators for their field programs.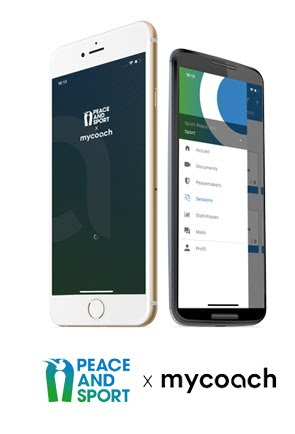 WHAT DOES "PEACEMAKERS PROJECT" PROVIDE?
  TRAININGS TO PEACE THROUGH SPORT CONCEPTS
PEACE AND SPORT X MYCOACH – ANNUAL AND PROGRESSIVE CONTENTS
 PROGRAMME PLANNING & FOLLOW-UP TOOLS
MONITORING & EVALUATION METHODOLOGY
GLOBAL PROMOTION AND COMMUNICATION
During 2 years,
« Peacemakers Project » will provide training to
200 peace educators and benefit to 2000 children.
"PEACEMAKERS PROJECT": 10 FIELD ORGANIZATIONS!