IFMA has published more than 15 books over the last 20 years promoting all aspects of the art and sport of muaythai. The new book just has been released titled Muaythai Revealed.
172 pages of images shot by Richard Juilliart, the official four time Olympic Games photographer. Richard is one of the most famous sport photographers covering the Olympic Games in Torino, Beijing, Vancouver and most recently in London.
As per request of IOC he also captured the future great Olympians in the first two Youth Olympic Games in Singapore and Innsbruck.
Richard captured over 30,000 images of all the faces of muaythai based on the five pillars which the best images have been chosen for the book of muaythai: Respect, Honour, Tradition, Excellence, Fair Play.
The book also covers all the achievements of muaythai and IFMA since establishment in 1992 recognition by the Olympic Committee of Asia, Sport Accord, TAFISA, IWGA, FISU, the social projects of muaythai, cooperation with UN Women, Peace and Sport, Generations for Peace, the Sport Is Your Gang campaign and so many others.
The book was released in honour of the IFMA Royal World Cup with the souvenir message written by H.E. General Pichitr Kullavanijaya, the privy councilor to HM the King, The Minister of Tourism and Sport H.E. Mrs Kobkarn Wattanavrangkul, General Chatta Thanajaro, the current President of WMC under the Royal Patronage, President IFMA, Dr Sakchye Tapsuwan, and IFMA General Secretary and AIMS President, Stephan Fox.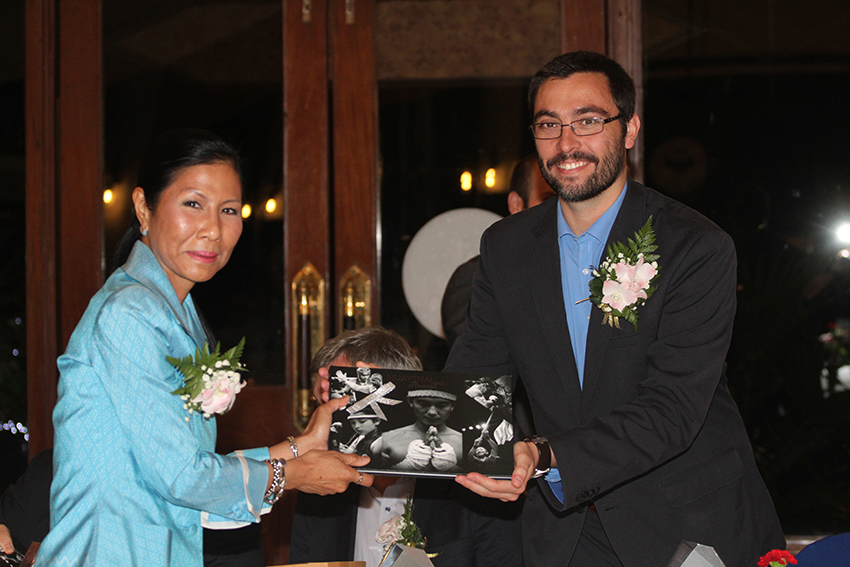 Over 2000 books have been printed for the first print given to all the VIPs from IOC, TAFISA, FISU, IWGA, to all the visitors from the world recognised sporting federations, VIPs from future host countries, national federations and important to the athletes.
IFMA can be proud of the achievement and would like to thank all who have contributed to this memorable book.