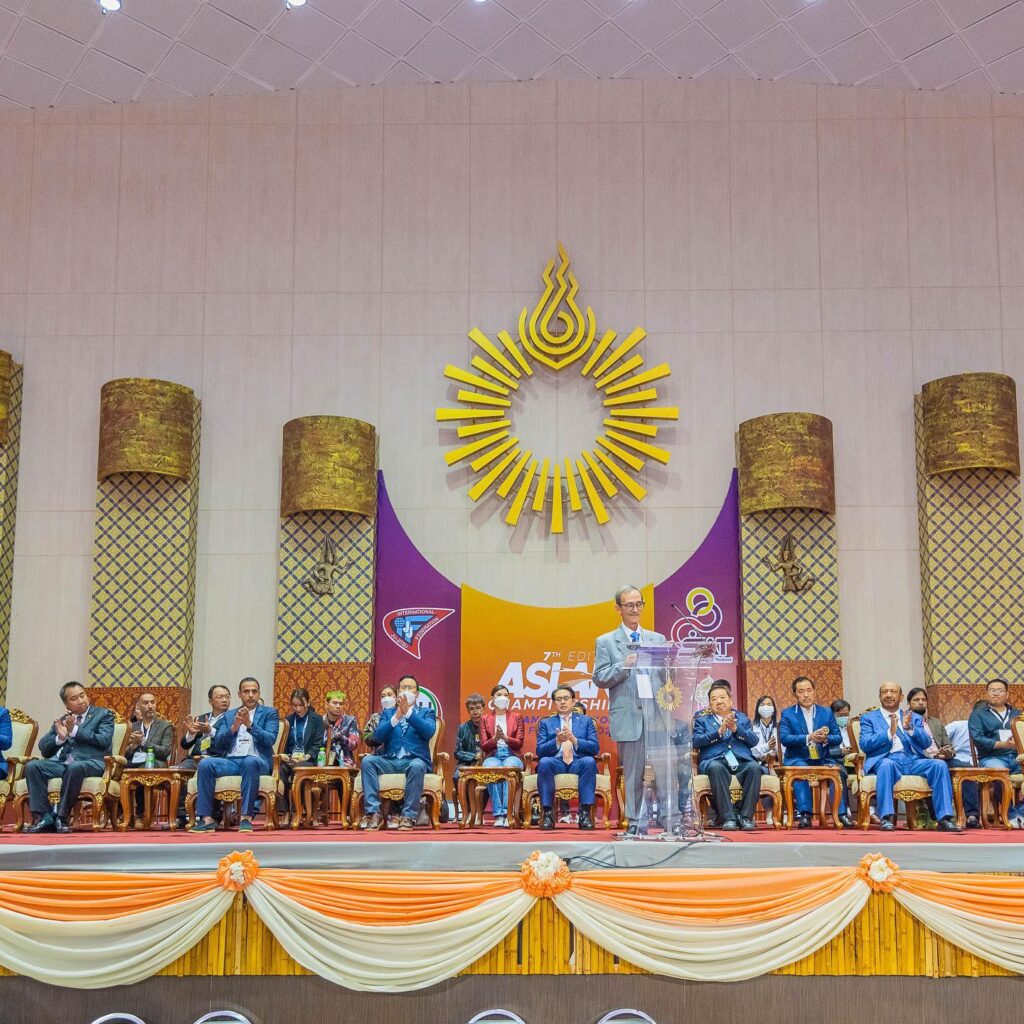 The Ju-jitsu Asian Union, the continental arm of the Ju-Jitsu International Federation, JJIF invited the Asian national federations for the 7th edition of the Asian championship in the beautiful capital of Thailand, Bangkok.
One of Thailand's largest university's Rangsit University, one of the leading universities for public health, was the host. 30 Asian national federations with a record number of over 600 athletes marched proudly in the opening ceremony in which the president of the JJIF, Mr. Panagiotis Theodoropoulos and the Governor of the Sport Authority of Thailand, Dr Gongsak Yodmani made emotional speeches welcoming the ju-jitsu elite from Asia to this event.
President Panagiotis could not hide his pride for the development of JJIF which is included in the Asian Games, the highest continental event in Asia. Governor Gongsak welcomed the athletes on behalf of the Royal Thai Government and the Ministry of Tourism and Sport congratulating JJIF on their development work around the world in which Thailand is a perfect example. There were many other sports personalities in the VIP section, the secretary general of the Olympic Committee of Thailand, Prof.Dr. Varin Tansuphasiri and the secretary general of the Asian Ju-jitsu Union, Fahad Al Shamsi, the sport director general of the JJIF Mr. Joachim Thumfart, the president of the Jujitsu  of Thailand, Mr. Chanchai Suksuwan and the AIMS President and Chair of the World Combat Games, Mr. Stephan Fox .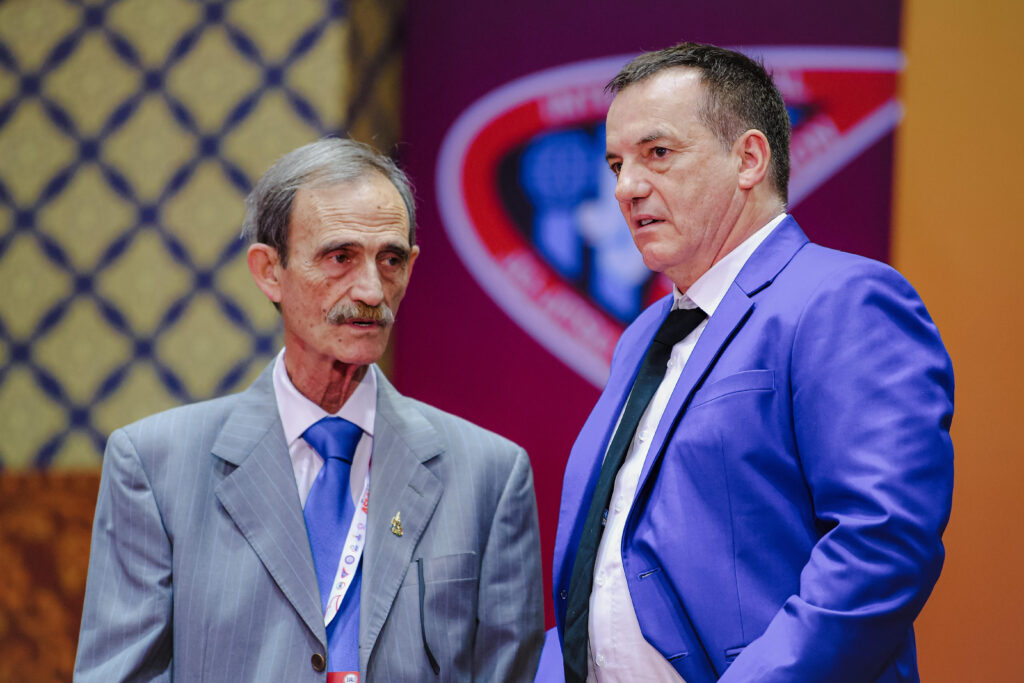 The AIMS President Stephan Fox stated that Ju-jitsu is one of the fastest developing martial arts and combat sports in the world, with a very successful grassroot development. He stated that he was proud to be invited to this event by his colleague, friend and AIMS Vice President Mr. Panagiotis Theodoropoulos.