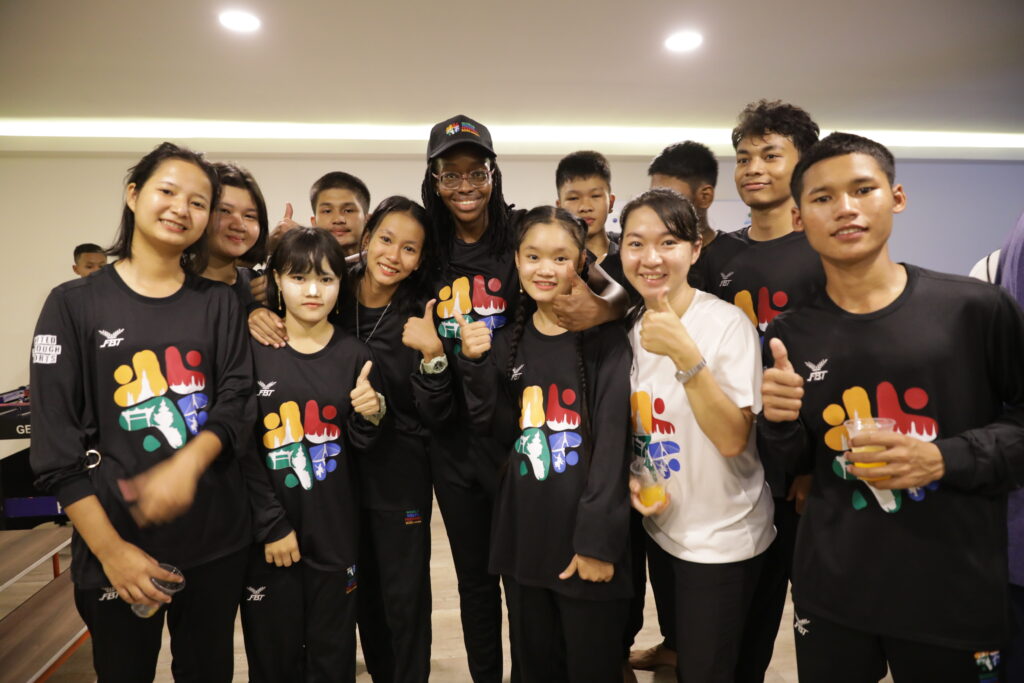 One of the main missions of UTS is to promote the sporting values using sport as a tool for inclusivity and integration.
Over 200 youth comprised of migrant and refugee young people have come to join as Youth Ambassadors.
This is part of the strong partnership with UTS and Right To Play, Generations for Peace, Sport Is Your Gang, Taekwondo Humanitarian Foundation and many others.
The youth have been part of the conferences and certainly the sport activities on the UTS World Youth Festival field of play. Some of the youth travelled for more than 20 hrs. All the youth have stayed at the same accommodations as all youth ambassadors from around the world took part in the inclusive sport activities and put their own sporting teams in the sepak takraw, futsol and 3×3 basketball and Muaythai activities.
Special sports program was organized for the Right To Play Youth and it is all about friendship and fun and everlasting memories.