The last day of the UTS World Youth Festival was the spectacular Bangkok Urban Games 2022.
Over 80 teams registered in the Futsol, 3×3 Basketball, Sepaktakraw, Rock Climbing, Skateboarding, Break Dancing, Petanque, Teq Ball and Cheerleading competitions.
It was the perfect ending to an ALL INCLUSIVE week and where teams from all over the region came to participate including youth from disadvantaged backgrounds and it was an unforgettable day.
One of the highlight games was the Right To Play Youth Team playing the UTS Ambaassadors from around the world in which the UTS Ambassadors came second. The field was filled with so much excitement.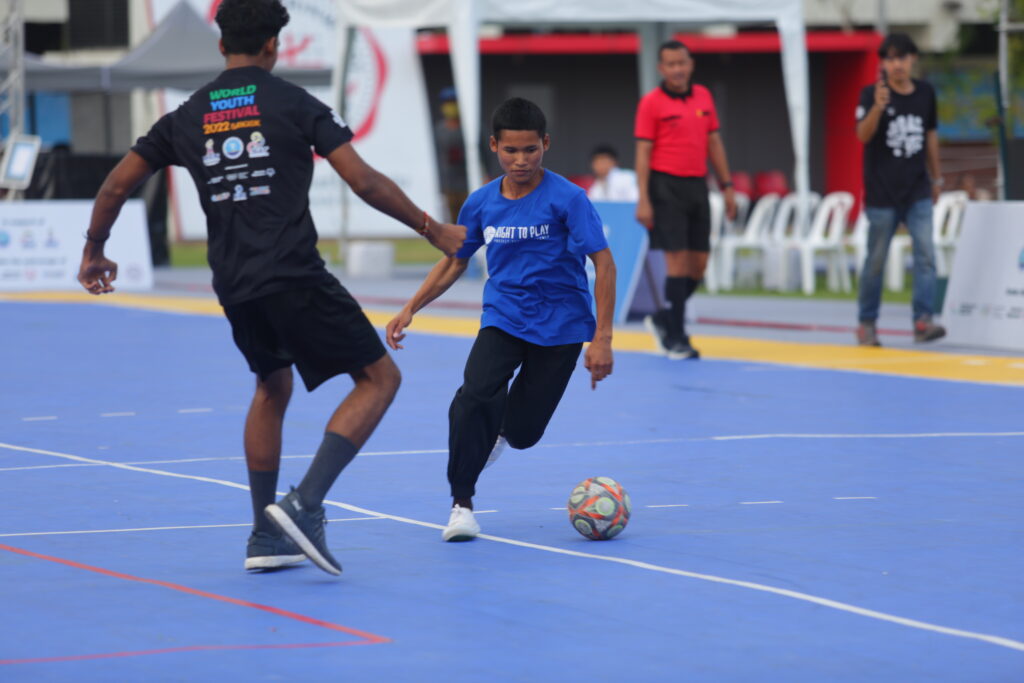 The mixed 3×3 basketball competition was one of the highlights and the finals of sepak takraw, one of the most popular sports in South East Asia, showed once again their athletic skills.
From sunrise to sundown it was all about fun, friendship and pride when the winning teams made it to the center stage for the final medal and trophy presentations.
Thank you to all the international and national federations and organizations who supported this incredible day where the youth shone with all their amazing talent.