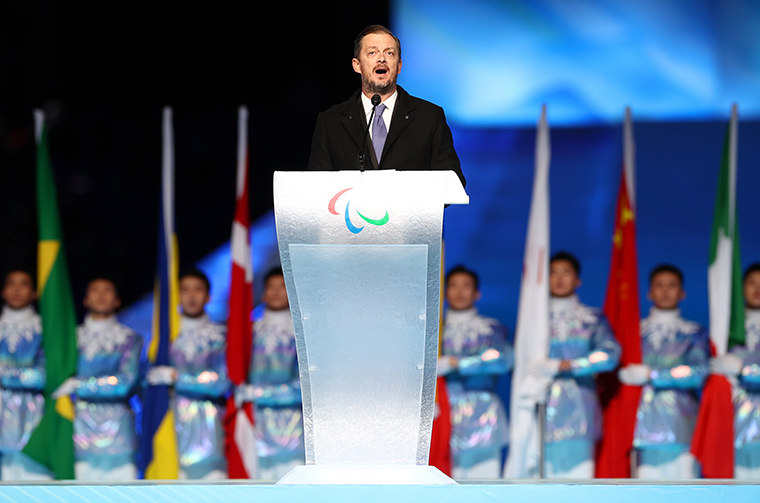 The 13th edition of the Winter Paralympics officially opened in Beijing. It was an outstanding opening ceremony at the Birds Nest, Beijing's national stadium with over 30,000 attendees.
The paralympic cauldron lights will shine all over the world. The paralympic agitos turned purple to celebrate Wethe15 which accounts for 15 percent of the global population and increasing the visibility, inclusion and accessibility of the world's 1.2 billion people with disabilities. It was touching moments, side by side a young girl with visual impairment lighting a red lantern, an elderly man dancing with a young boy and family chasing their dreams.
China's President Xi Jinping was there to welcome the athletes. Andrew Parsons the President of the IPC made a passionate speech where the Paralympic movement calls on the world authorities to come together as athletes do, to promote peace, understanding and inclusion. The world must be a place for sharing not for dividing. He finished his speech with one simple exclamation "Peace".