Few events in the world encapsulate the very essence of determination quite like the Paralympics.
The Olympic athletes of Tokyo 2020 all amazed us not only with their sporting achievements but also with a powerful message of solidarity, peace and hope. Everyone had to face many challenges during these difficult times of the pandemic. This is the unifying power of sport and the athletes of the world standing in unity in all their diversity giving us hope.
We are only one week away from the opening of the Tokyo Paralympics and there we will be inspired by the Paralympians. Many of them are competing and challenging adversity throughout their lives but never giving up on their dreams. We cannot be more motivated by what it all means to be a true Paralympian; determined, resilient and above all inspiring. To celebrate the build up of the Tokyo 2020 Paralympic Games from 24th August to 5th September, let us all reflect on some of the most outstanding Paralympic moments of the last decade.
BEBE VIO'S DRAMATIC VICTORY AT RIO 2016
The only wheelchair fencer without arms and legs to compete in the Paralympic Games, Bebe Vio secured her maiden victory during her Paralympic debut at Rio 2016. When the 19-year-old Italian finally scored her winning point against People's Republic of China's Zhou Jingjing, Vio screamed and burst into tears as the crowd cheered alongside her.
Looking back at that emotional moment, Vio said in the documentary Rising Phoenix: "You just need to believe in yourself. Just go ahead – do whatever you want."
USA'S FIRST GOLD MEDAL IN WOMEN'S SITTING VOLLEYBALL
People's Republic of China had been the reigning champions of women's sitting volleyball since Athens 2004. But at Rio 2016, the USA, who were silver medallists back in London 2012, broke their dominance to become the new Paralympic champions.
Speaking about their victory, star player Kaleo Kanahele Maclay said: "I was so proud of all the work we had put in as a team to get to that gold medal match, and that match was a beautiful performance and a true example of all of the work and dedication we had put in as a team.
REIGNING CHAMPIONS OF FOOTBALL-5-A-SIDE
Brazil have dominated football-5-a-side since it was first introduced in the Paralympic programme at Athens 2004. And at Rio 2016, they showed why they were the true kings: with goals from stars Richardinho and Jefinho, Brazil won their fourth consecutive title in a 1-0 win over IR Iran 1-0 in front of their home fans.
"It's no coincidence that Brazil are a four-time Paralympic champion and have won several world titles. Our team, both the players and the technical committee, are very well prepared in terms of organisation and support," said Jefinho.
JAPAN'S FIRST MEDAL AT WHEELCHAIR RUGBY
Japan's men's wheelchair rugby team beat Canada at Rio 2016 in the bronze medal play-off to win their first major medal and their first ever Paralympic medal, making them the only Asian nation to ever win in the sport at the Paralympic Games.
Looking back at that dramatic victory, Daisuke Ikezaki, one of the key players of the team, told Paralympic.org: "To get the bronze medal at the Rio Paralympic Games was the happiest experience during my six-year wheelchair rugby life."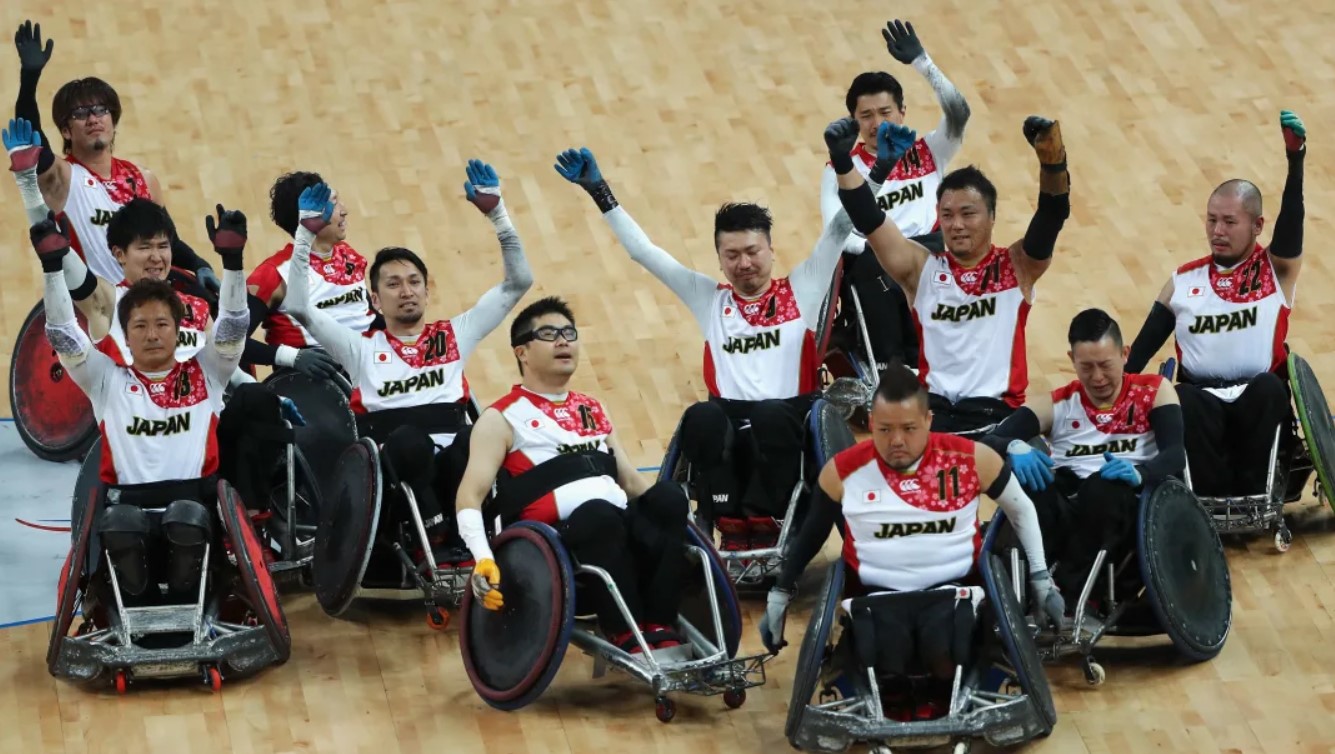 ZHENG TAO, FIRST GOLD AT LONDON 2012
Known as the 'armless swimmer', Zheng brought Paralympic glory to China when he won a gold medal in the 100m backstroke S6 during his debut at London 2012. And he repeated this feat again despite having injuries four years later in Rio.
TATYANA MCFADDEN STRIKE GOLD IN LONDON 2012
Tatyana Mcfadden has been racking in the medals ever since she made her debut at Athens 2004. But it was only in London 2012, where the Russian-born American athlete took home three gold medals at the 400m, 800m and 1,500m events T54.
"Won my first gold medal ever at the games!!" McFadden tweeted after winning the 400. "Have no words to describe this feeling. Thanks for all the wonderful support!"
Four years later, Mcfadden added to her collection by winning the same events at London 2012, plus the 5,000m T54.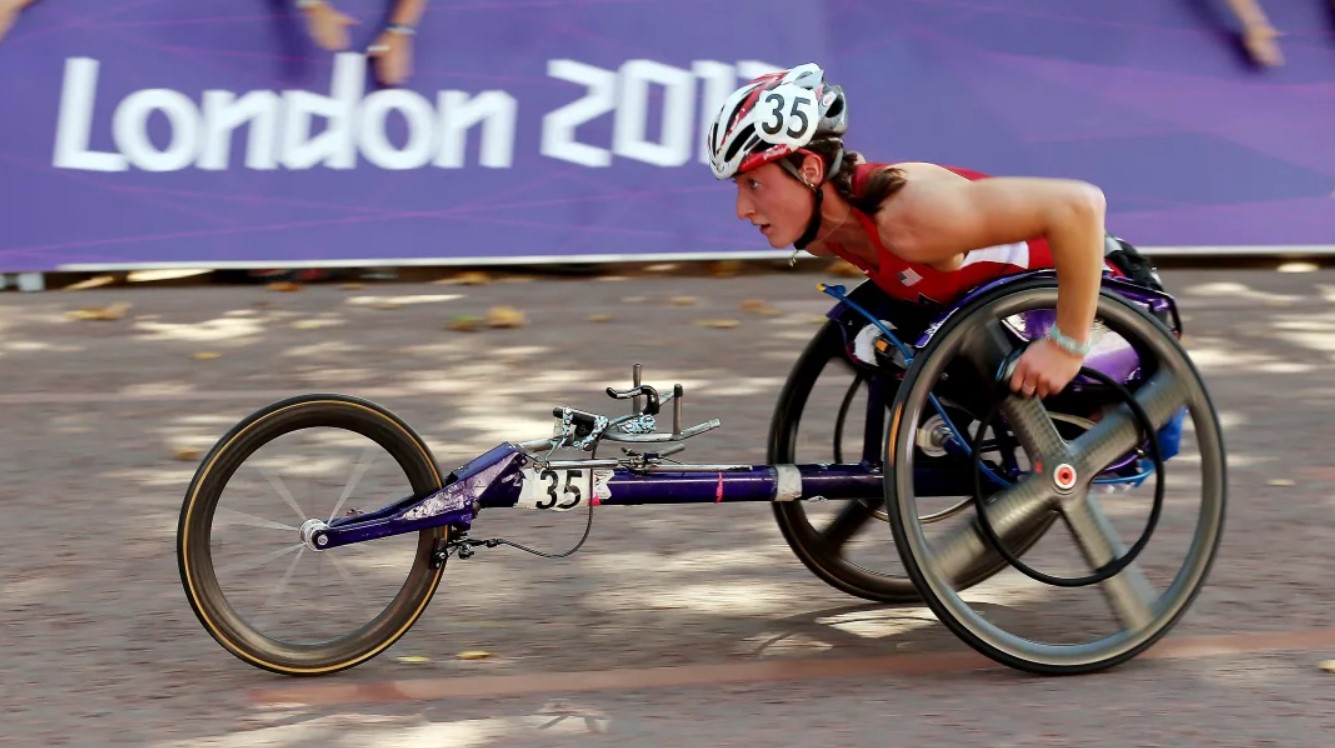 RWANDA MEN'S SITTING VOLLEYBALL TEAM QUALIFY FOR LONDON 2012
From the ashes of war in Rwanda arose a formidable men's sitting volleyball team. Formed by two amputees, they became the first team from the country to qualify for the Paralympic Games. Although they didn't win any medals, their story of triumph over adversity inspired the world.
"If the world knows Rwanda it is as a country of conflict. Maybe through us they will see that we have moved on to become a country that is united," team captain Emile Vuningabo told The Telegraph after the match.
SHINGO KUNIEDA'S FIRST GOLD AT BEIJING 2008
The World No. 1 men's wheelchair tennis player showed his dominance back in Beijing 2008 where he won gold in the single's event. It was his first Paralympic title. Four years later, he was back on the court at London 2012, winning another gold.
But for Kunieda, his victory at Beijing had another significance.
"I think it was after the Beijing 2008 Paralympic Games that the Paralympic Games began to get a lot of media attention, and everyone's interest has been growing since then," said Kunieda.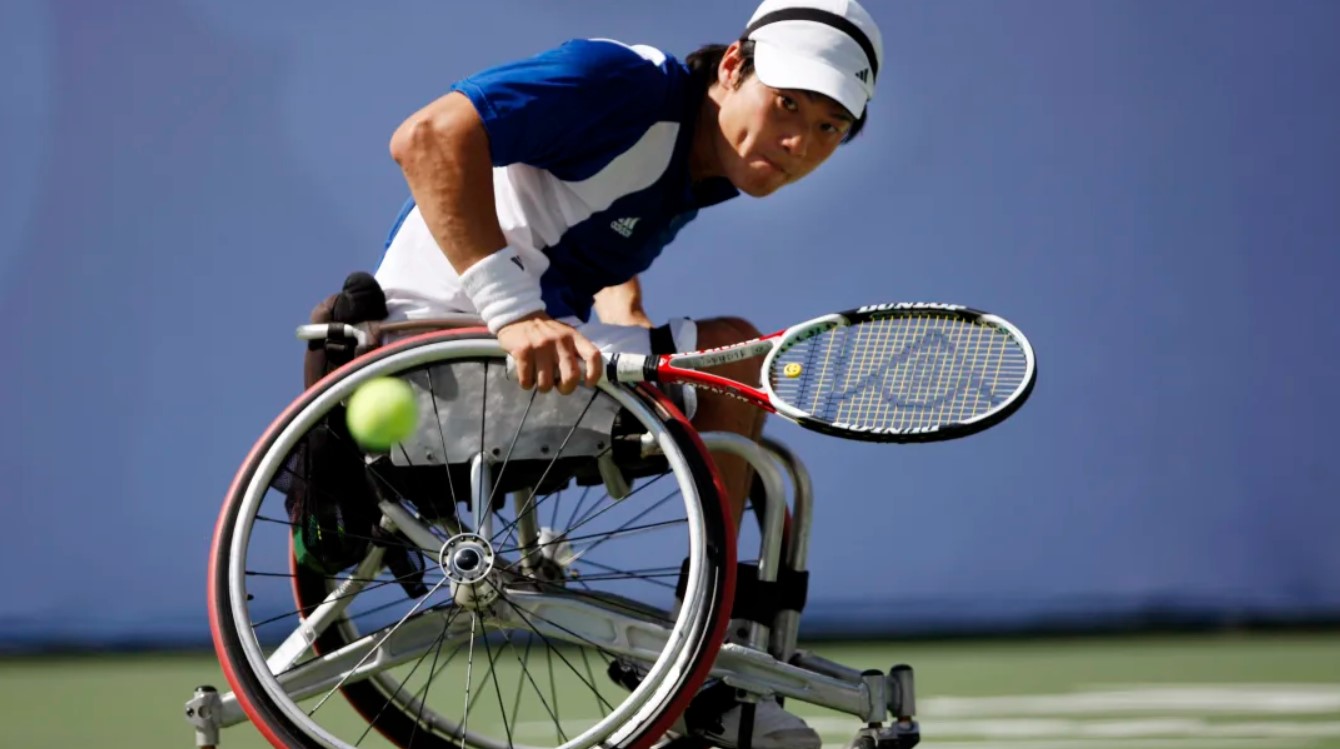 TRISCHA ZORN'S 55TH GOLD MEDAL AT ATHENS 2004
Before retiring, American Para swimmer Trischa Zorn made a big splash at Athens 2004 – her eighth and final Games since since making her debut at Amhem 1980. In the Greek capital, she won her 55th medal, making her one of the most successful Para athletes in the history. After three decades in the water, Zorn was inducted to the International Paralympian Hall of Fame in 2012.
"I want to believe that I made a positive impact on the sport and on the Paralympic Games," she told TeamUSA.org in 2020. "I think about it sometimes and wish we were at that point back then, but now I know that was the goal of the Paralympic athletes of that generation was to pave the way for the athletes now who have those opportunities.