The Birmingham Southern College was the venue for the Fistball competition which made history as for the first time female and male teams participated at the World Games.
14 teams 8 male and 6 female, participated on the 2 fields and once again we witnessed some nail biting matches. It was Germany and Switzerland which made it to the final and it was Germany which once again became the world champions. This year history was made when the German female team also beat the Swiss team becoming the first ever female world champions.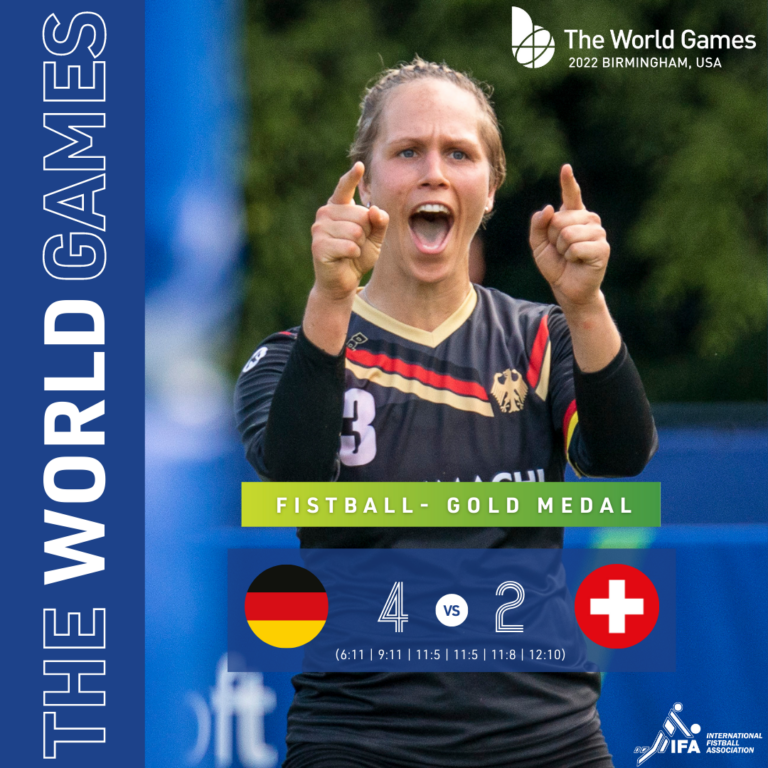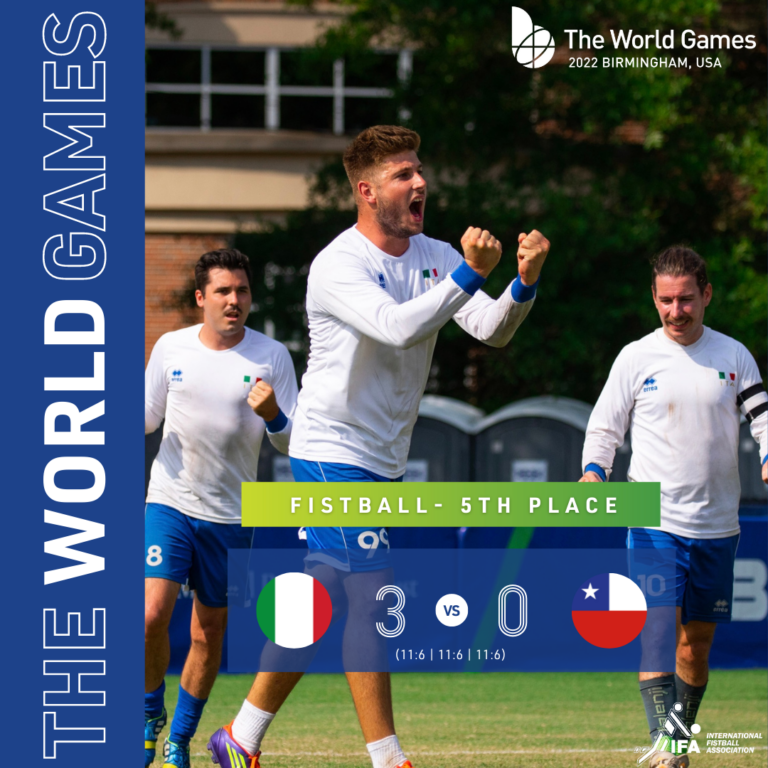 Many VIP's and Fistball friends came to the final.  Mr. Jose Perurena the World Games president, Joachim Farber head of Olympic Channel Switzerland, the GAISF Vice President and AIMS President was also there to support IFA as one of their respected and recognisable members. The AIMS President congratulated IFA President Mr. Jörn Verleger for another outstanding competition and the visions that IFA has towards the future. President Fox also showed his respect to the IFA Honorary President and former AIMS Council member Mr. Karl Wiess.