Belgrade's biggest sports hall, Stark Arena was the host of the world's best male and female freestyle and Greco-Roman wrestlers of the world.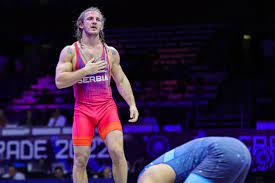 United World Wrestling under the presidency of Mr. Nenad Lalovic who has revolutionised the sport since he took over as the president in 2013. The digital transformation which is one of the important modernisations of the incredible transition of wrestling has put wrestling on the forefront for the athletes and the fans.
GAISF Vice President Mr. Stephan Fox who is also the chair of the GAISF multi-sport games in which wrestling is one of the leading participants, went to congratulate President Lalovic for his vision and dedication to always put the athletes first.